I have worked with cashmere before and wasn't that impressed, but this Black Pearl Cashmere is like butter, take a peek here:
http://www.oneplanetyarnandfiber.com/DK_Weight_Cashmere_Yarns_s/24.htm






Of course you know I had to design something with it, I did a shrug, not released yet but soon and a lacy Camisole for For One Planet Yarn and Fiber. Here's the pics of the Cami in a ribboned and plain version.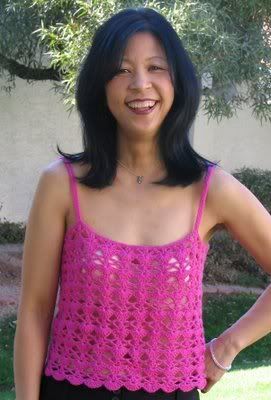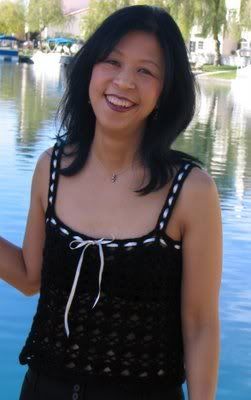 Here's the link to their blog so see their other patterns:
http://oneplanetyarnandfiber.blogspot.com/

They also have a wool and tencel fingering weight I'm absolutely in love with, can't show the picture of the piece I made with it yet. More designs to come...so stay tuned....same yarn time...same yarn channel... O.K so nice yarn makes me giddy!!!